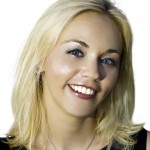 Joanna Rulewska:
"Emra has been my life coach for more than a  year.  The progress I've made during that period of time is remarkable. I'm not only  more confident  but also more relaxed and I feel like my life is finally more balanced. Emra helped me discover my passion and turn it into a new career. Currently I'm in a process of developing my own business. The lessons Emra has taught me  are priceless".
http://www.cinderellaconsulting.com
Dr. Dave Krueger
"I have had the privilege of collaborating with Emra Smith in her work as a Professional Coach. I am familiar with her coaching roles with varied clients, and as she evaluated and guided other coaches in their work.
Emra brings a unique ability and background to the Professional Coaching field. Her business management and Hotel Executive experiences make her particularly suited to engage individuals in a broad range of situations and locations. Her work as a Professional Coach and Specialty-Certification as a New Life StoryR Coach applies the substantial experience and training that she has had.
Through my years in practicing and teaching Psychiatry and Psychoanalysis as a Clinical Professor, and most recently in practicing and teaching Professional Coaching, Emra is one of the most highly accomplished professionals I have ever known. I highly and unequivocally recommend her.
http://www.mentorpath.com
 Araceli Gonzalez         
Emra has been an inspiration to me in my professional and personal life. She has helped me find a new vision for my future by tapping into my talents. She understands what my challenges are and has encouraged me to push beyond my comfortable zone. I recently launched my new business thanks to her encouragement and inspiration. Understanding me as an individual has made a big difference in my life. Because of her guidance, my blurry vision of the future is now a definite road to success."
http://www.beproductivetoday.com
 Helen MacMillan
When I was struggling to find clarity and make decisions regarding my niche and the direction of my business, Emra was a firm, kind guide for me. Her skillful coaching and natural ability to ask just the right questions, helped me to access my answers from inside myself. The result was that I quickly came to a place of clarity, made decisions and got moving again, with decreased stress to boot!
Transformational Life Coaching  http://www.helenmacmillan.com
 George Ivanov
"Emra is a gifted speaker and trainer. She employs a variety of creative techniques to ensure optimal learning results within the influenced group of professionals she's working with. Her charismatic personality and warm smile affords the listener the opportunity to relax and concentrate on the presented material. Her positive and emphatic approach to coaching yielded great results within our diverse group of team members from various backgrounds and nationalities. I would welcome any opportunity to use her coaching services in the future!"
Manager, Ceasars Entertainment Inc. Las Vegas
 Jamie Olwell
Emra Smith has continually brought a professional, creative level to her seminars and presentations. I have attended as many of her life coaching and marketing opportunities as possible and always walk away with a renewed energy for enjoying my work and life. I cannot stress the value of her work!
Sales and Marketing Manager, Danger Charters, FL
Doug Wright
"Emra is a professional, goal oriented, hardworking, efficient, and very effective trainer and motivator. Her trainees and clients appreciate her and her time."
Vice President Spottswood Companies, Key West, FL