YOU MATTER

Getting From Where You Are
To Where You Want to Be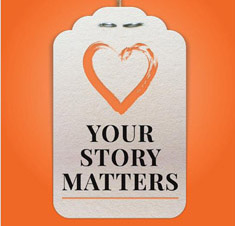 Do you wake up many mornings with:
Fear of what lies ahead
Frustration with relationships and finances
A lack of direction and purpose
Monotony… and perhaps even hopelessness
Fatigue that never seems to end
A feeling of being stuck and you just can't get motivated to move forward
Happiness that never seems to last
Perhaps you feel "success"…but no real power or significance
You think you know your purpose, but lack absolute surety 
YOU MATTER GROUP COACHING STARTS IN
UNDERSTAND YOU, UNFOLD YOUR DREAMS, LEARN 5 LIFE-CHANGING SKILLS . . . BE EMPOWERED TO MOVE FORWARD
Are you ready to Live More and Be More  and step into your life calling?
Join me for a powerful Group Coaching Experience owning You Matter, courage to live it, empowered to make a difference
We will work together for 6 weeks;
1 group call a week; homework each week; mid-week text encouragement; FB inbox connection whenever needed.
Discover, learn, propel forward . . .
…discover how God has wired you: your personality style, core values – using insightful tools
…discover how to receive the blessing of knowing all the amazing potential God sees in you.
…discover and embrace the important truth: "You're OK just the way God made you …now run with it!"
…discover how to smooth a path through Fears, Blocks and Limiting Beliefs so you can boldly– without hesitation – step forward.
…learn 5 life-changing practical skills to empower and move you forward.
…and much, much more!
RECEIVE HOPE, COURAGE, STRENGTH AND SKILLS
JOIN ME in the GROUP COACHING TELECLASS
January 19, 2017 8:30pm – 9:30pm EST
Less than $20/week for Coaching!
YOU MATTER GROUP COACHING STARTS IN